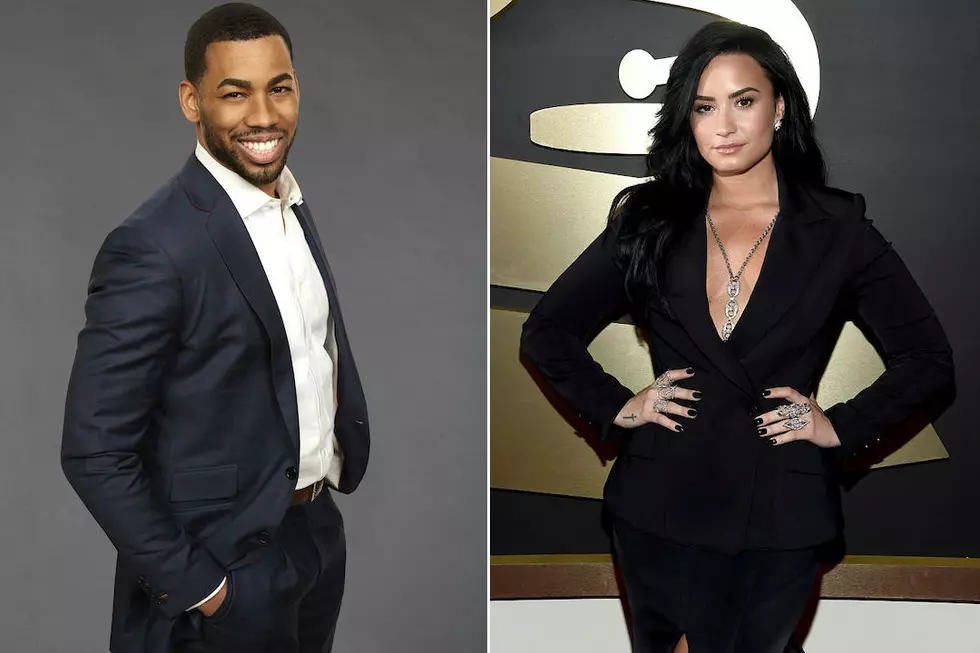 Did Demi Lovato and Mike Johnson Call It Quits?
ABC / Larry Busacca, Getty Images
Okay, we know Demi Lovato and Mike Johnson were never officially "together," but are they even hanging out anymore?
Last we heard, The Bachelorette alum made it clear that he and the pop star were getting to know each other with "no pressure;" however, when asked if there were any other women in his life he said "No, it's just Demi. That's the only person I'm talking to." That was three weeks ago. Now, he's shooting his shot with Keke Palmer.
Johnson stopped by Strahan, Sara & Keke on Monday (October 14), and when asked about a recent date with Lovato took the opportunity to ask the show's co-host out on a date. "I made a mistake. I don't like dating in public," he admitted. "But if I were to ask you if we could go on a date in the public..."
Palmer clearly was caught off guard by his proposal. Flustered, she held her notecards up to her face. "What's the next question? What's the next question?" she awkwardly asked co-hosts Michael Strahan and Sara Haines. "Michael, you've got the next question!"
But Strahan and Haines were not helping. "Mike, let me tell you something," the former NFL star said. "Demi's my girl, I love this one here too now. You mess up and I'm coming for you. You don't want that."
"You all look real good together sitting there," he later confessed. "I ain't gonna lie to you."
"I'm at work!" a still flustered Palmer declared, trying to diffuse the situation. Watch the whole uncomfortable encounter go down below.
Demi Lovato and Mike Johnson's Rumored Romance: Everything We Know