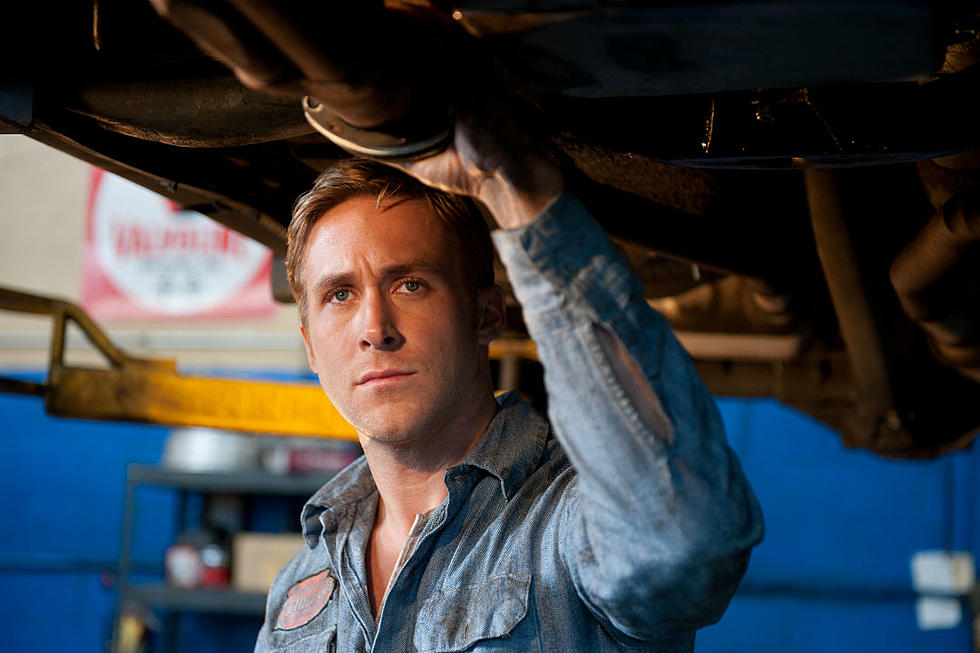 Damien Chazelle and Ryan Gosling's 'First Man' Gets a Fall 2018 Release Date
FilmDistrict
One small step for man, one giant leap towards a second Oscar. That's likely what's on Damien Chazelle and Ryan Gosling's minds for their new Neil Armstrong biopic, which now has an awards season release date.
First Man, the Armstrong biopic from the La La Land duo, will hit theaters on October 12, 2018, according to The Hollywood Reporter. The Universal film will star the recent Best Actor Oscar nominee as the astronaut with the La La Land Best Director winner behind the camera. Space Jazz will follow Gosling's Sebastian after he's left sunny Los Angeles to venture into space, on a daring missing to spread jazz throughout the galaxy. Oh wait, wrong movie. First Man isn't about jazz, it's about the moon landing of course.
Based on the book of the same name by James R. Hansen, the film will be penned by Spotlight scribe Josh Singer. Described by THR as a "visceral, first-person account" of NASA's historic mission, the film will chronicle Armstrong's life from 1961 up through his moon landing in 1969. The movie, which I swear has nothing to do with jazz – although hey, Armstrong did form a jazz band in high school, so it's not entirely out of the question – sounds like a great fit for Chazelle considering Whiplash. The director brilliantly captured the extreme lengths one will go and what they'll sacrifice to realize their dreams in the Miles Teller film. I can only imagine that'll suit such a historic story about a dangerous mission. (Plus, "City of Stars"… space, it all makes sense.) Till then you can see Gosling in Terrence Malick's Song to Song and in Denis Villeneuve's Blade Runner 2049.