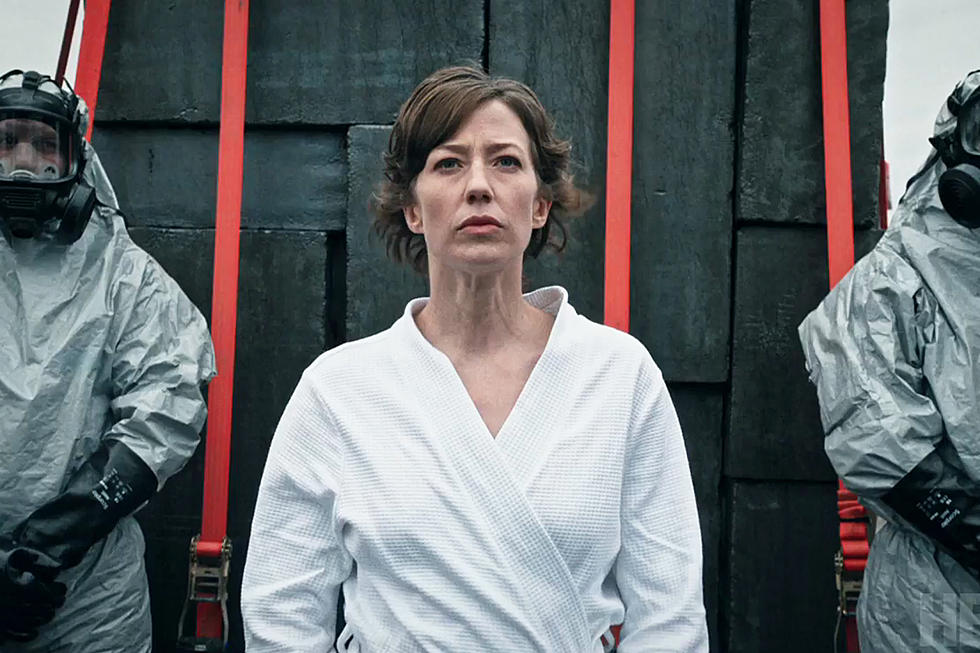 Carrie Coon Is Voicing One of Thanos' Best Fighters in 'Avengers: Infinity War'
HBO
Carrie Coon is easily one of the best actors working today. If you told me that the The Leftovers and Fargo Season 3 star was attached to a new project – and really, it could be anything – I would 100 percent see it. She shined in her all-too-brief role in The Post last fall, and she gave one of, if not the, best television performances of 2017 in Damon Lindelof's final season of The Leftovers. Now she's breaking into the Marvel Cinematic Universe. If you thought you couldn't be more stoked for Infinity War, well, that just changed.
In an interview with Radio Times, the Russo brothers revealed a few of the actors behind Thanos' henchmen (and woman) in Infinity War. Joe Russo revealed Coon is voicing the Black Order's Proxima Midnight in the upcoming Avengers team-up. Proxima Midnight is the only female member of Thanos' army of lethal aliens, and she's one of the supervillain's best warriors. We got a quick glimpse of her in some early Infinity War leaked photos, but you won't be seeing Coon onscreen. While another actor performed the motion-capture work for the role, it's just Coon's voice we'll be hearing as the Marvel baddie. (But still, if she kills any Avengers, you can be mad at her for it.)
The Russos also revealed that Irish actor Tom Vaughan-Lawlor is voicing the Black Order's Ebony Maw, a mental manipulator and Thanos' master torturer. Motion-capture pro Terry Notary, most recently seen monkeying around in The Square and War for the Planet of the Apes, will play two characters in Infinity War: in addition to playing Teen Groot, Notary will also perform and voice Cull Obsidian, known in the comics as Black Dwarf, the strongest of Thanos' "children."
We still don't know who's voicing the Black Order's Corvus Glaive, or details around Peter Dinklage's mystery role, so there's plenty to be discovered when Avengers: Infinity War hits theaters April 27.
Gallery – 10 Marvel Characters Who Won't Be in Infinity War: