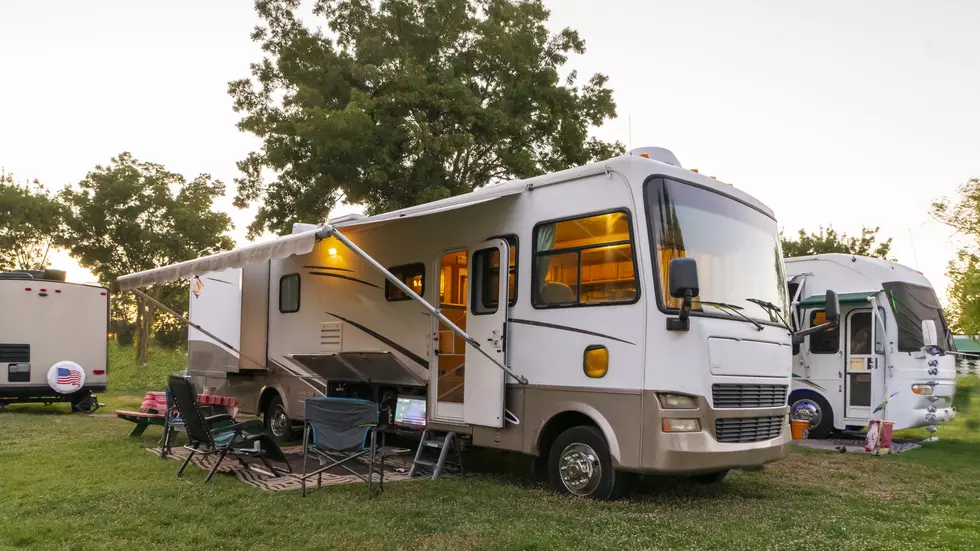 Can You Legally Live In An RV on Your Property in Texas?
Larry Crain/Getty Images/ThinkStock
We know you can live in an RV in a mancamp, but can you legally live in an RV on your own property in Texas?
Usually, when you live in an RV in a mancamp it is considered temporary housing, but if you decided to move on to a friend's or co-worker's property in your RV because you have decided to live here permanently, is that still legal?
The simple answer is Yes, as long as you have the proper paperwork and amenities.
Texas allows you to live in an RV as long as you register it and have a valid license, you can also park your RV in the driveway, just check with the HOA if applicable.
Texas does not have strict RV laws but there are safety procedures while it is in motion, but if you are planning to live in it long term, those rules do not apply to you.
You can also turn your RV into an Airbnb in Texas as long as you register your RV with the state and have a legal parking permit and registration.
Check with your HOA also if you are planning to use your RV as an Airbnb but as long as they approve then all you need to do is list your RV on their website.
Airbnb says you can list an RV, camper, or even a treehouse on their site you just have to be sure you provide the proper livable conditions like water, power, etc.
Texas has a few rules but overall owning or even renting an RV is a very easy process in Texas as long as you have proper registration and proper livable conditions.
Famous Cartoon Theme Vacation Spot You Must See In Texas
Luxury Lubbock Vrbo Vacation Home with Resort Style Pool
This home is available for rent on
Vrbo
and is located in Southwest Lubbock. It is a three-bedroom, two-bathroom home that sleeps six guests and has a resort-style backyard with a pool and firepit.