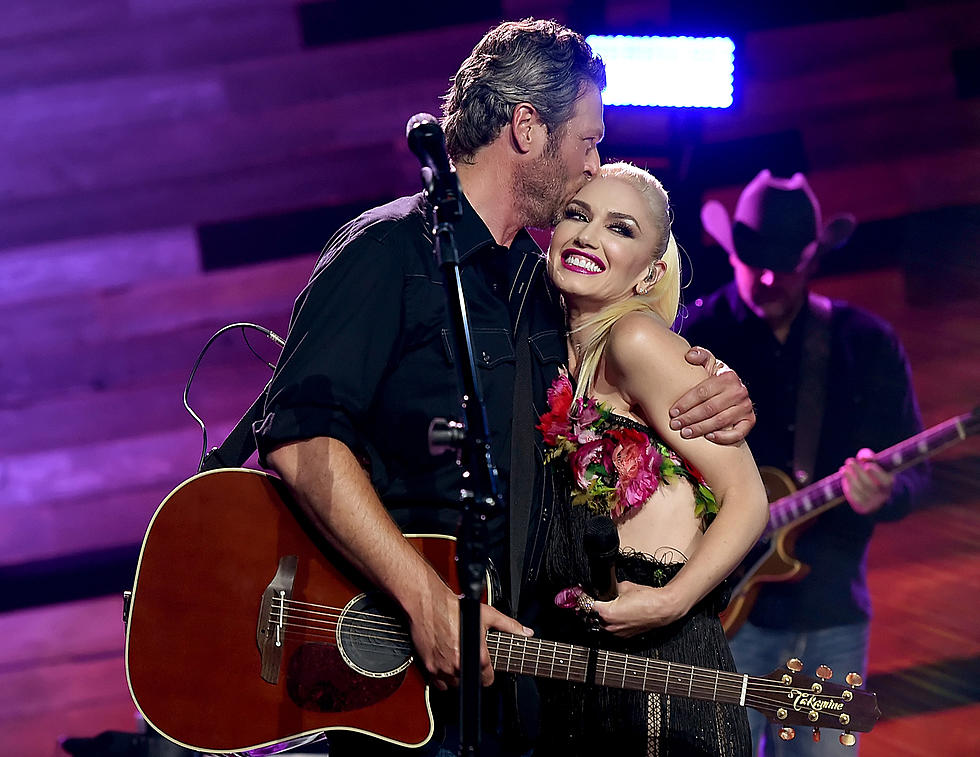 Blake Shelton and Gwen Stefani Perform 'You Make it Feel Like Christmas' on 'The Voice'
Kevin Winter, Getty Images
Hey, all you Grinches out there: Sorry to break the news, but it's impossible to resist the impending holiday spirit when watching Blake Shelton and Gwen Stefani perform their seasonal debut, "You Make it Feel Like Christmas," which they delivered Monday night (Dec. 4) on The Voice.
The adorable couple -- who met on the set of the hit show two years ago -- were all smiles on stage, flanked by a troupe of dancers that gave the entire performance a quaint, midcentury variety-show feel. Shelton donned a dark-red plaid shirt and vest, while Stefani went all out with a fancy embroidered dress with a short, full skirt.
"You Make It Feel Like Christmas" is the title song of Stefani's new Christmas album, which was released Oct. 6. While the duet between the much-publicized lovebirds was unquestionably the promotional highlight of the set, the album also features other new songs sung by Stefani, as well as holiday classics including "Jingle Bells," "Let It Snow," "Silent Night" and "Santa Baby."
Shelton previously released Cheers, It's Christmas in 2012.
See Country Stars With Santa
Who Do Country Stars Want to Catch Beneath the Mistletoe?