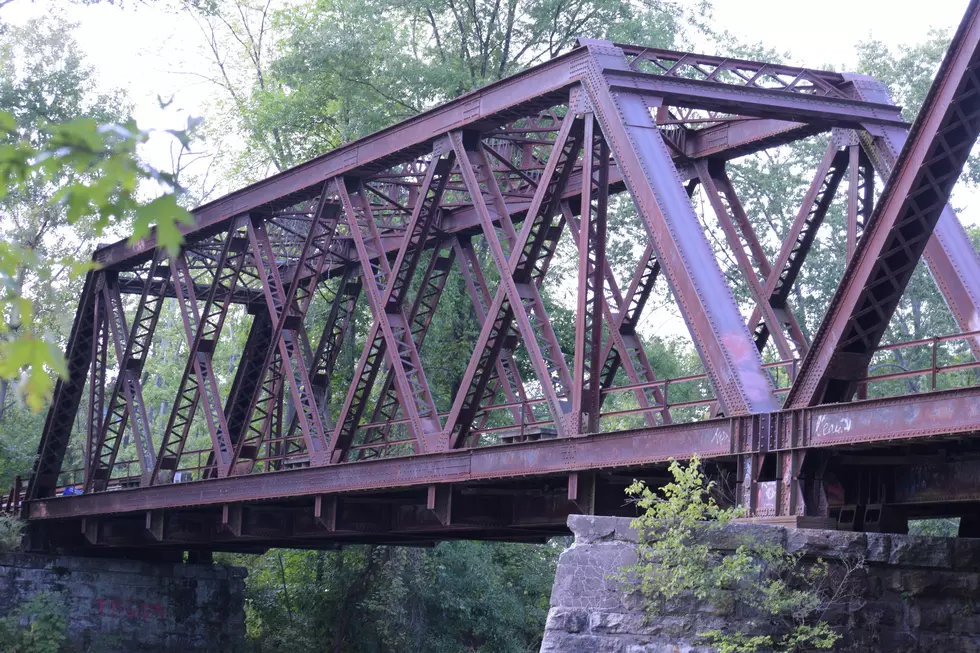 Beware! Would You Dare Cross The Most Haunted Bridge In Texas?
Stephen Harris/Townsquare Media Hudson Valley
Why am I a chicken yet love reading about, hearing about, and listening to spooky, scary, haunted podcasts? I imagine I am not the only one in this dangerous little boat. I share my love of all things perilous with all of you because you low-key enjoy it just as much. So here goes the story of a haunted bridge and the history behind it. 
As if we don't already get freaked out by having to cross old, unsteady bridges, this one, hands-down, is not one I would dare cross if my life depended on it. There are stories of so many tragic occurrences here.
MAXWELL BRIDGE IS THE MOST HAUNTED BRIDGE IN TEXAS:
The Maxdale Bridge is located in Killeen, TX, about 5 hours from Midland-Odessa (thankfully).
According to onlyinyourstate.com, 'the bridge was built in 1914 and was created to connect a farm road to a local cemetery.'
Legend has it that many 'accidents' have occurred on this particular bridge.
*one story is that a man's girlfriend drowned in the river below the bridge while going for a swim. Unable to save her, the man was so distraught over the loss of his love that he hung himself from the bridge not long after her death. At night if you shine your headlights, you can see the silhouette of the man hanging from the bridge.
*another story goes that a school bus drove across this bridge many years ago. The bridge collapsed, and 19 students were killed. According to onlyinyourstate.com,
They say if you drive on the bridge and turn your headlights off for 10 seconds then back on, you can see the breath of the school kids who died in a bus crash on the bridge.
Would you dare try to walk across this bridge at night, or better yet, as some locals have tried to do in years past, would you spend the night under The Maxdale Bridge, the most haunted bridge in the state of Texas?
Check out the TikTok video from ghostinvestigator24:
The road leading to Maxdale Bridge alone already spooks me. Decisions, decisions. I've changed my mind; I'll turn back, thanks.
Look: 11 Things You've Got To Know About Texas Before You Move Here