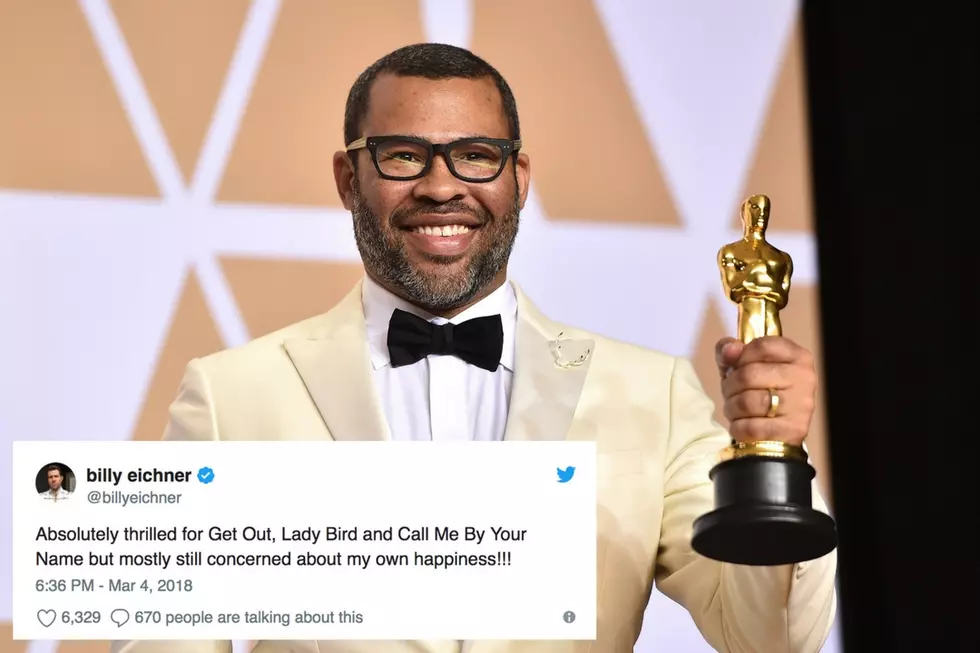 The 15 Best 2018 Oscars Tweets, So You Can Relive Film's Biggest Night
Alberto E. Rodriguez/Getty Images; Billy Eichner on Twitter
Thanks to the sea of news we call the internet, the Oscars have grown a little stale. There are so many forecasts and analyses heading in, that by the time the live broadcast rolls around, surprises are few and far between (save, of course, for last year's epic flub — an unprecedented mixup that sent Twitter into overdrive).
But the internet has also blessed us with the gift of live tweets, making the Academy Awards less about the winners and losers and more about cultural solidarity. Tuning in has become group viewing, and you can gripe, joke, and throw up your hands in praise alongside millions of your peers without even having to leave your house. That makes for a long list of clever, hilarious, and yes, sometimes cringey, tweets. See the 15 best below.
All of Macaulay Culkin's Live-Tweeting
The funniest part? He didn't even watch the show.
Leslie Jones' (Valid) Sufjan Stevens Question
Billy Eichner's Relatable Take
This Spot-On Adam Rippon/Mr. Krabs Comparison
This Creative Oscars Party Drink
This Barbed 'Billy on the Street' Reference
This Jab At Ryan Seacrest
The E! host was accused of sexual misconduct by his former stylist, but has denied her claims; He led the network's red carpet coverage despite the allegations.
Taraji P. Henson's Not-So-Subtle Shade
And the Ensuing Memes
The Jokes About the Envelope Font
Oscars organizers didn't want any mishaps after last year's big snafu.
ThIS Very Accurate Assessment of the Movie Montages
This Ode to Tiffany Haddish and Maya Rudolph
And Finally, the Induction of 2018's Official New Meme
2018 Oscars: See Photos from the Red Carpet