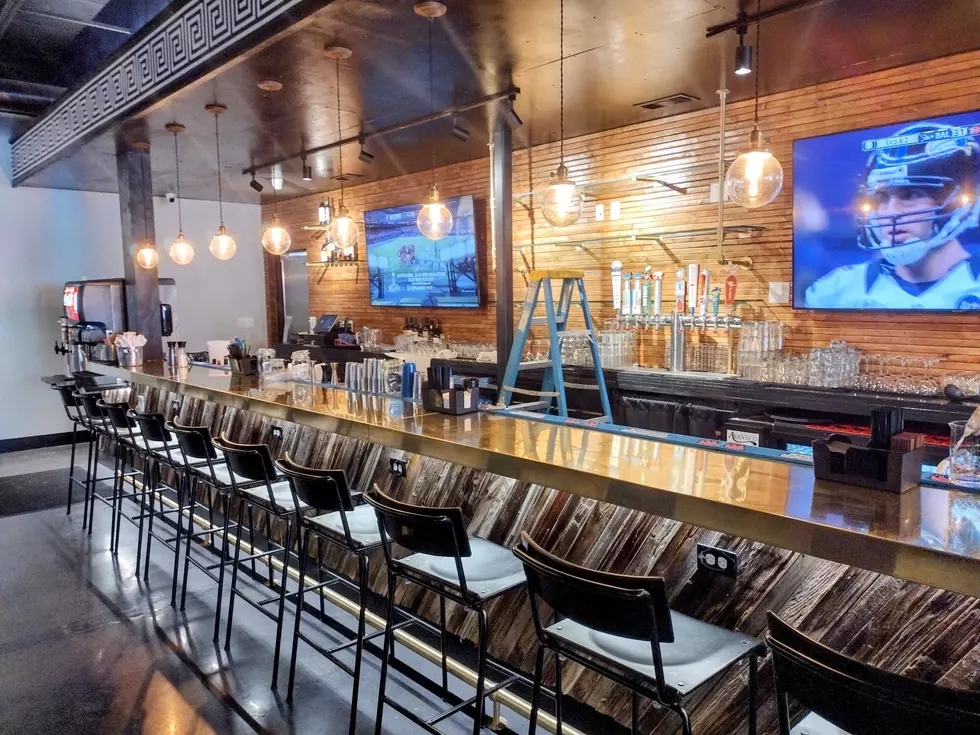 Awesome New Place To Try This Weekend! Spitz is here in Midland!
lc
Are you ready to try SPITZ? They are now open in Midland, Texas! Spitz has been described as Fresh, Flavorful and of course Delicious!
• SPITZ MEDITERRANEAN STREET FOOD IS NOW OPEN AT 2101 W. Wadley In Midland! 
Spitz Mediterranean Street Food is be located at 2101 W. Wadley Ave in Midland!
• SPITZ OFFERS A PATIO AREA
Spitz in Midland offers seating inside and a patio area as well.
• SPITZ HAS A DINING AREA INSIDE AND A BAR!
•  WHAT KIND OF FOOD IS SPITZ?
According to their Facebook...
Spitz is named after the vertical broiling method which ensures a flavorful taste. We offer delicious overflowing wraps, rich salads, gyros, falafel, hummus, flatbread pizzas, award-winning fries, a delicious vegan menu & more + a bar serving local craft beers, wine and craft cocktails.
•  WHAT'S ON THE MENU?
This is quite a Menu. There is an array of different tastes happening here!
DONER WRAPS - Flatbread is smeared with hummus and then topped with many different toppings.
STREET CART FRIES- Our famous fries topped with garlic aioli, feta, onion, green pepper, tomato, olives, and pepperoncini
REMIX BOWLS
Your choice of protein, dill-tahini quinoa, tomato, cucumber, roasted corn, feta, harissa, kalamata olives, crispy and marinated garbanzo, cabbage slaw, and lemon herbed tahini dressing.
• BIG VEGAN MENU
Yes, there are VEGAN choices at Spitz!
Wraps, Donner Salads, Medi Bowl, Berliner Bowl, which features Falafel, tahini and dill quinoa, pickled red onions and carrots, roasted corn, tomato, cucumber, cabbage, berliner red sauce, lemon-herb tahini, lavash chips, and sumac. And, much more!
PLENTY OF SIDES AT SPITZ
Sides are definitely a thing at SPITZ!
Thin Cut Fries
Sweet potato Waffle Fries
Greek Salads
Fried Pita Strips With Hummus
Crispy Garbanzo w/ Olives
plus FALAFEL BALLS AND EXTRA PORTIONS OF MEAT
Get ready to try something new. Make sure to make your way to SPITZ and tell them WELLCOME to Midland!
HOW MIDLAND HAS CHANGED LAST 15 YEARS - BEFORE AFTER PICS