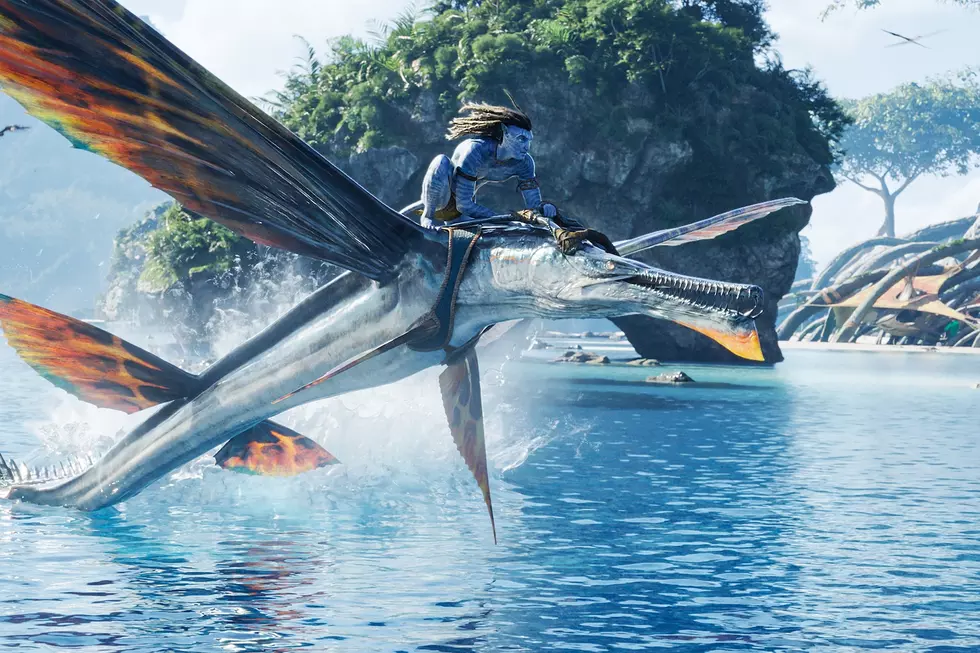 'Avatar: The Way of Water' Passes 'Avengers: Infinity War' to Become Fifth-Biggest Movie Ever
20th Century Studios
James Cameron is the king of the box-office world.
With Avatar: The Way of Water continuing to dominate box-office charts around the country, it continues to rise up the list of the biggest moneymakers in cinema history. As of today it has passed Avengers: Infinity War and its $2.052 billion to become the fifth-highest-grossing movie ever. And with that, writer/director James Cameron can lay claim to a singular and incredible record: He has made three of the five biggest movies of all-time.
The others, of course, are Avatar ($2.923 billion worldwide) and Titanic ($2.194 billion worldwide). The other two films in the top five are Marvel's Avengers: Endgame ($2.799 billion worldwide) and Lucasfilm's Star Wars: The Force Awakens ($2.071 billion). At the pace it is on, Avatar: The Way of Water will very likely pass The Force Awakens for fourth on the all-time list — meaning at that point Cameron would have made three of the four biggest movies ever. Unless something drastic changes in its trajectory, that is probably where it will finally wind up, although it's not entirely out of the realm of possibility that it passes Cameron's Titanic for third all-time.
The result is quite a validation for Cameron who has spent a large portion of the time since 2009's Avatar developing The Way of Water and the sequels that are expected to follow after it. While naysayers predicted the film would bomb because no one remembered Avatar or cared about its characters, that clearly wasn't the case. The Way of Water has surpassed pretty much every other film in history ... except for one Avengers, one Star Wars and two other movies that James Cameron made. Which is wild.
Avatar 3 is currently scheduled for release on December 20, 2024. And given how well The Way of Water has performed, I would not expect Disney to drag its heels about getting the next movie into theaters. The full list of the top-grossing movies in history is below:
The Biggest Box-Office Hits in History (Worldwide)
These are the highest grossing films in the history of cinema.