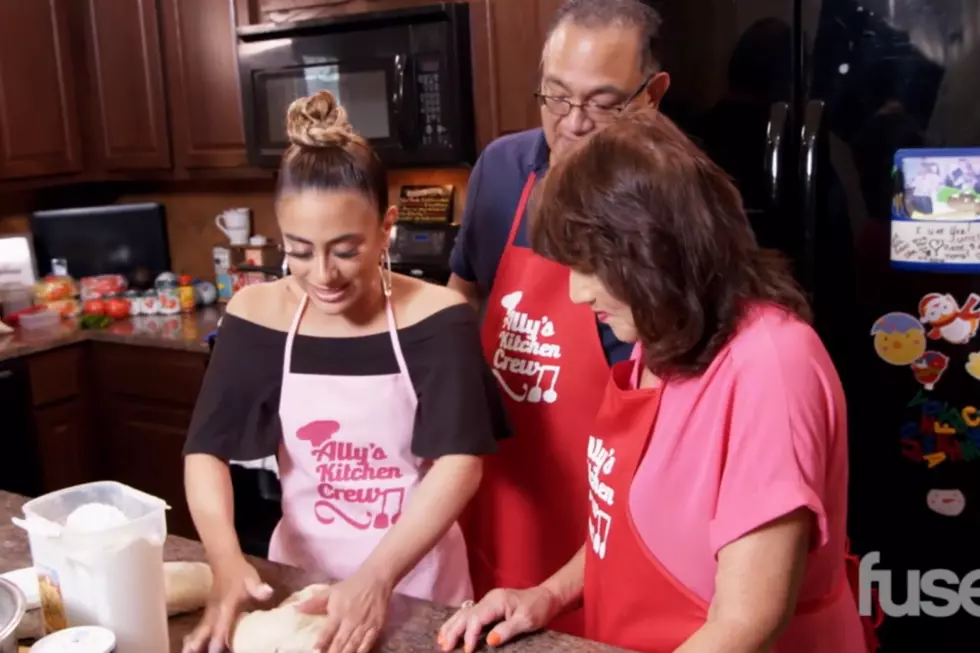 Ally Brooke Cooks Traditional Mexican Food With Her Family in Exclusive Clip: Watch
Fuse
Ally Brooke stars in the forthcoming debut episode of Fuse's Made From Scratch, an unscripted television series that features stars making their favorite childhood dishes with the family and friends that taught them how to create their favorite meal.
In an exclusive behind the scenes preview of her episode, Brooke makes a traditional Mexican dinner with her family.
"Oh my gosh I remember when we were little, me and my brother and the cousins would be running around, playing outside, while you made this food," the "Higher" singer tells her mother in the clip.
"We would eat good y'all. My friends would always come over cause of your food [and] homemade tortillas," Brooke jokes to her father in the clip.
During the episode, Brooke and her parents, aunt and grandmother will be making a meal of tacos, beans, rice, tortillas de harina and enchiladas. The family dons matching "Ally's Kitchen Crew" aprons for the episode, in which they share stories from Brooke's childhood.
Watch the exclusive video clip, below!
Other upcoming artists in the series include A$AP Ferg, G-Eazy, Big Boi, DaniLeigh, Dave East, Jhené Aiko, Rick Ross, Vic Mensa and Saweetie.
Besides being a pro (home) chef, Brooke is currently competing in the 28th season of Dancing With The Stars alongside dancing professional, Sasha Farber. After the success of her first five singles, Brooke is currently working on her debut solo album.
Brooke's Made From Scratch episode premieres on October 15 at 11 PM ET on Fuse.
Women Latin Artists Who Are On the Rise