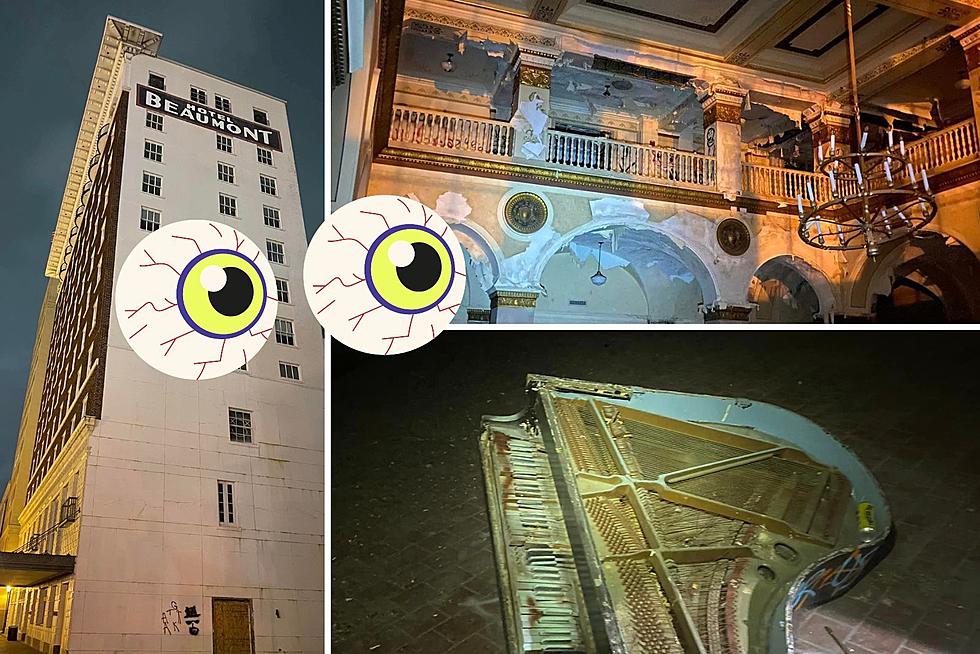 See Inside This Scary Abandoned Hotel In Beaumont, Texas
Elias Cabrera/canva
The once-beautiful Hotel Beaumont now sits abandoned.
After its life as a hotel, it became a retirement community.
Vandals have made a mess of this historic place.
Growing up my aunt lived in Beaumont and it was always a treat to go into the city. I have fond memories of the downtown area.
One of the more prominent buildings is the Beaumont Hotel. It's on the corner of Fannin and Orleans in the heart of this Texas city.
According to Wikipedia, the historic hotel was built in 1922. It took 277 investors to raise the one million dollars needed to build the 250-room, 11-story building.
That would equate to almost 20 million dollars today. It was once a grand hotel with a colorful history.
The Hotel Beaumont Was Turned Into An Assisted Living Facility 
For almost 50 years the hotel operated as a home away from home for all manner of travelers. Then in 1977 it was turned into a retirement and assisted living facility.
It continued to be operated as such until 2011, and there was even a full restoration during that time in 2000. The hotel has changed hands since then, presumably with the hopes of returning it to its former glory.
It seems as though those dreams have been put on hold somewhat, as evidenced by the photos below. It has been thoroughly ransacked and vandalized.
It is sad to see historic old places like this in such a state. The graffitied interior of the old hotel gives off horror movie vibes now.
Sadly all this damage happened very recently. The once-grand Rose and Sky Ballrooms are in shambles.
Take a look at what has become of the Hotel Beaumont in South East Texas.
See Inside This Huge Abandoned Hotel In Beaumont, Texas
The abandoned Hotel Beaumont provides a glimmer of its former glory in these exclusive photos from inside this historic hotel.
Urban Legends And Haunted Spots In Lufkin
Lufkin has a long history as a place where urban legends go to hide. Haunted spaces are behind every pine tree.