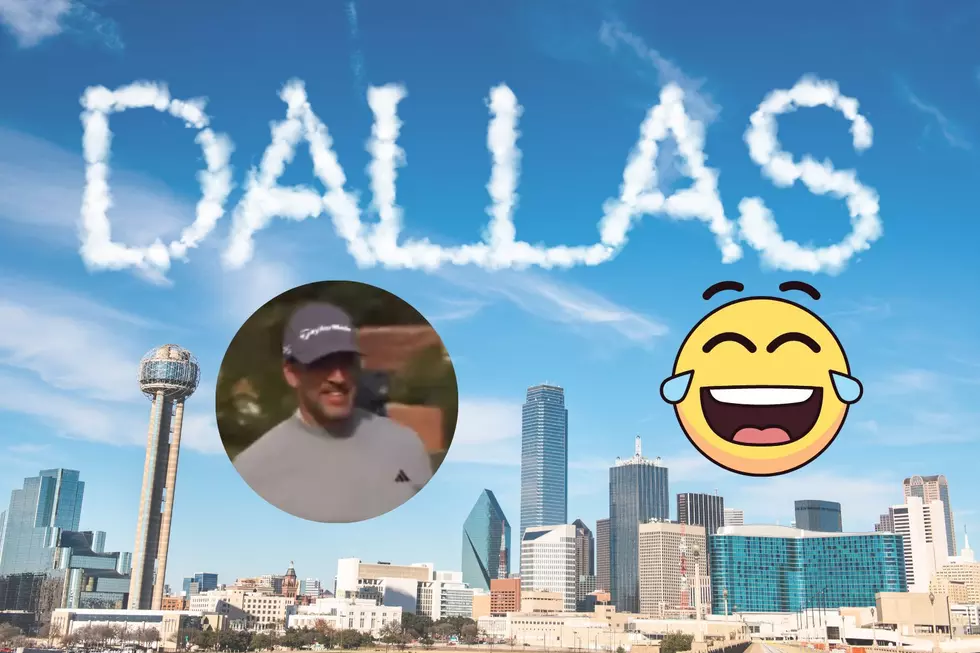 Aaron Rodgers Laughs After Joke About Him Joining Dallas Cowboys
Canva, Dallas Texas TV via Facebook
What are the chances of Green Bay Packers quarterback joining the Dallas Cowboys, slim to none. While the Cowboys struggled once again in the playoffs this year, including the play of their very own quarterback Dak Prescott, the organization has said they are sticking with Dak. But recently at a golf tournament the idea of playing with a star on his helmet was brought up and Aaron Rogers put a big smile on his face. 
Who knows what the future holds for Aaron Rodgers, he is a very talented player and while the idea of him throwing to Ceedee Lamb and the rest of the Cowboys wide receivers, Cowboys fans should not expect to see him on the roster anytime soon. Rodgers admitted that lots of fans are shouting at him about joining their favorite team lately, he gets the most comments about joining the Oakland Raiders. 
Watch the Video and See Rodgers Reaction to the Cowboys Comment
The video posted online showing Rodgers on the golf course is great, the clip begins as he is talking about how he is not going to the San Francisco 49ers. That part makes sense as the 49ers have three quarterbacks on their roster right now, it wouldn't make any sense for them to go after Rogers. Then the Cowboys comment is made and everyone in attendance got a smile or a laugh out of it. 

Cowboys Need Help at Other Positions Before Quarterback
While Dak made some mistakes this season, there are other positions that need help before putting all that money into an older quarterback. While the idea of Rodgers coming to the Cowboys could be fun. It just doesn't make sense if the Cowboys are serious about wanting to win a Super Bowl in the near future.  
Dallas Cowboys Cheerleader Photos From the Past
These Dallas Cowboys cheerleader photos date back to the 1970s.
History of the Dallas Cowboys Thanksgiving Performers
From 1997 to now, we go through every performer the Dallas Cowboys have had since 1997.