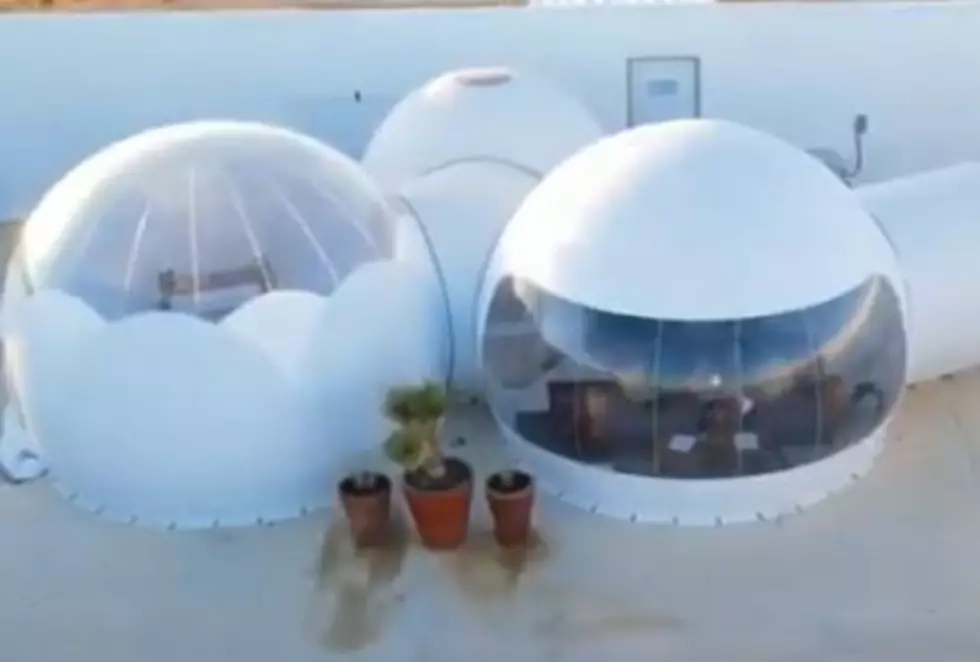 A Unique Texas Getaway! These Bubble Tents Are Located 4 Hours From Midland-Odessa
ForeignFresh&FierceviaYouTube
Have you heard about this little slice of heaven close to Midland-Odessa? Less than 4 hours away is something I bet many of us have not experienced before. It is in Terlingua, TX and it is called Basecamp Terlingua. First of all, you have to be someone who is open to trying new things. When you visit other cities if you are the type to stay only in the fanciest hotels, this may not be your thing.
How would you like to sleep in a bubble? Basecamp Terlingua or Bubble Terlingua has a super cool experience that will allow you to do so. Imagine laying your head down for a good night's rest and taking in a stunning view of our beautiful West Texas sky?
WHERE IS BASECAMP TERLINGUA LOCATED?
These bubble tents are located less than 10 miles from Big Bend National Park and are available in one, two, or deluxe two-room bubbles.
According to basecampterlingua.com,
the Bubbles have air conditioning and heat, WiFi, indoor shower and toilet, Keurig coffee maker, mini-fridge and an outdoor seating area with private fire pit. Located minutes from bars and restaurants, Big Bend National Park and Big Bend Ranch State Park. These book months in advance so plan ahead!
There are 7 Bubbles with Basecamp Terlingua and 10 Bubbles with Bubble Terlingua available. This is something I absolutely must experience at least once! If you are looking for a different kind of getaway/stay, why not surprise your significant other with a rather unique way of spending time together. Check availability and book your stay here.