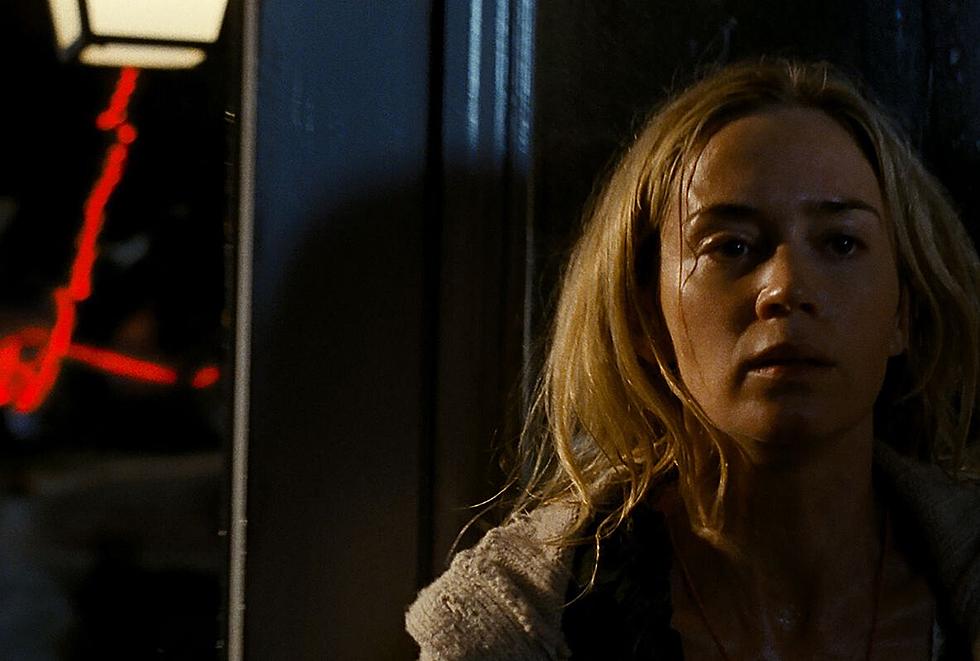 'A Quiet Place: Day One' Terrifies CinemaCon With First Footage
Paramount
The very first teaser for the third installment in the A Quiet Place franchise, A Quiet Place: Day One, was just presented by franchise creator John Krasinski at CinemaCon's 2023 Paramount presentation. Krasinski wrote the story for this films, but unlike the previous two Quiet Places, he did not direct this one. That job fell to Michael Sarnoski, who previously made the Nicolas Cage drama Pig. (Sarnoski also co-wrote the screenplay with Take Shelter and Mud director Jeff Nichols.)
The film stars the amazing Lupita Nyong'o as a survivor of the alien invasion in the loudest city on the planet, New York City.
The CinemaCon trailer features Nyong'o's character on a bus traveling through New York when the bus is suddenly split in half. We then see the all too familiar sky shot from prior A Quiet Place films, where we see the supersonic-hearing aliens entering the planet's atmosphere.
READ MORE: The Most Unintentionally Hilarious Horror Films Ever
In the footage shown at CinemaCon, the screen reads "Witness the Day Our World Went Silent." We've seen glimpses of the first day the aliens arrived in Krasinski's prior A Quiet Place films through flashbacks. However, this will be our first time experiencing in its entirety the day these creatures arrived. I assume we'll get to see how the military responded, how the world governments fell, and how the survivors learned the importance of remaining eerily silent around these terrifying aliens.
A Quiet Place: Day One is scheduled to open in theaters on March 8, 2024.
10 Horror Movies That Are Supposedly Cursed
From mysterious on-set accidents to unexplainable audience reactions, these movies have all gained a reputation for being cursed.