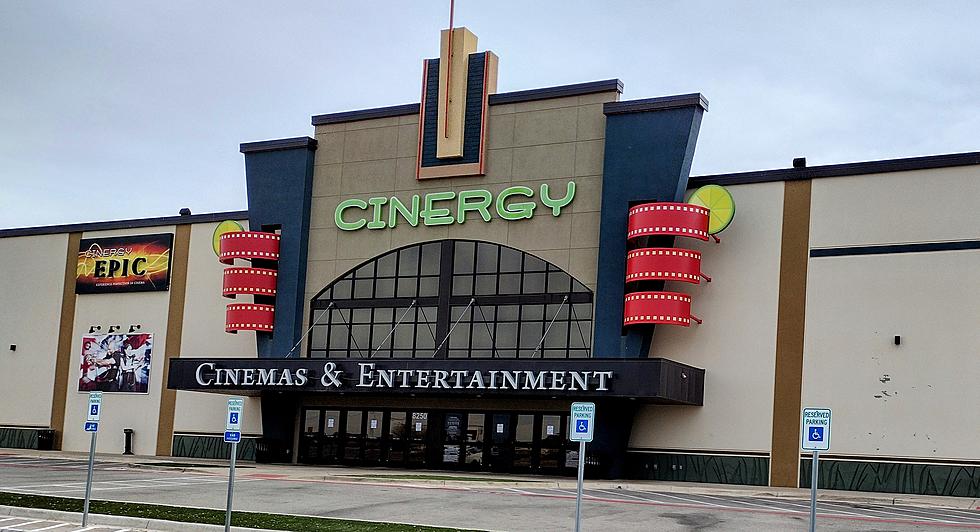 $3 Dollar Movies? Yep, This Is WHEN IT HAPPENS Here In Midland Odessa!
Aye Aye Images
Remember the $1 Dollar Movies back in the day? Use to love hitting those up way back when. Well, it's not $1 a dollar but it's close! This Saturday is National Cinema Day and a bunch of Theaters are having $3 ticket prices all day for any movie on Saturday.
• $3 MOVIES ALL DAY THIS SATURDAY SEPT 3RD AT CINERGY MIDLAND ODESSA! 
At Cinergy in Midland Odessa this Saturday, September 3rd 2022, you can purchase tickets for just $3 each!  Bam! Yep, that's an awesome deal! And, yes there are some GREAT movies out this Weekend and movies to catch up on like Top Gun Maverick!
• HOUSE OF DRAGON WATCH PARTY ON BIG SCREEN!
Game Of Thrones Fans, Cinergy is showingHouse of Dragons every Sunday on the Big Screen!  Plus they have a special MENU for the Watch Party! you can get stuff like Pigeon Pie Cheeseburger (It's Realy Chicken), The HOUND Burger, and the DRAGON Burger! Plus specialty drinks like the Milk Of Poppy.  Check out the MENU below!
• $5 MOVIE PASSES ON LABOR DAY
This LABOR DAY you can do NO LABOR and chill out in an awesome recliner at CINERGY and watch a movie for just $5 dollars! Still, an awesome deal to take advantage of this Monday at Cinergy!
• FREE BOWLING MONDAY FROM OPEN TO 12 NOON!
And on LABOR DAY, you can enjoy free bowling from open till NOON at Cinergy in Odessa! Now, that's a deal! Plus on Labor Day, you can enjoy $5 attractions like ropes, VR and Laser Tag at Cinergy!
Movies Filmed In Midland and Odessa
These are the Top 5 movies that were filmed in Midland and the Top 5 movies filmed in Odessa, Texas. As per IMDb.