'Thor: Ragnarok' First Reviews Praise the Best Thor Yet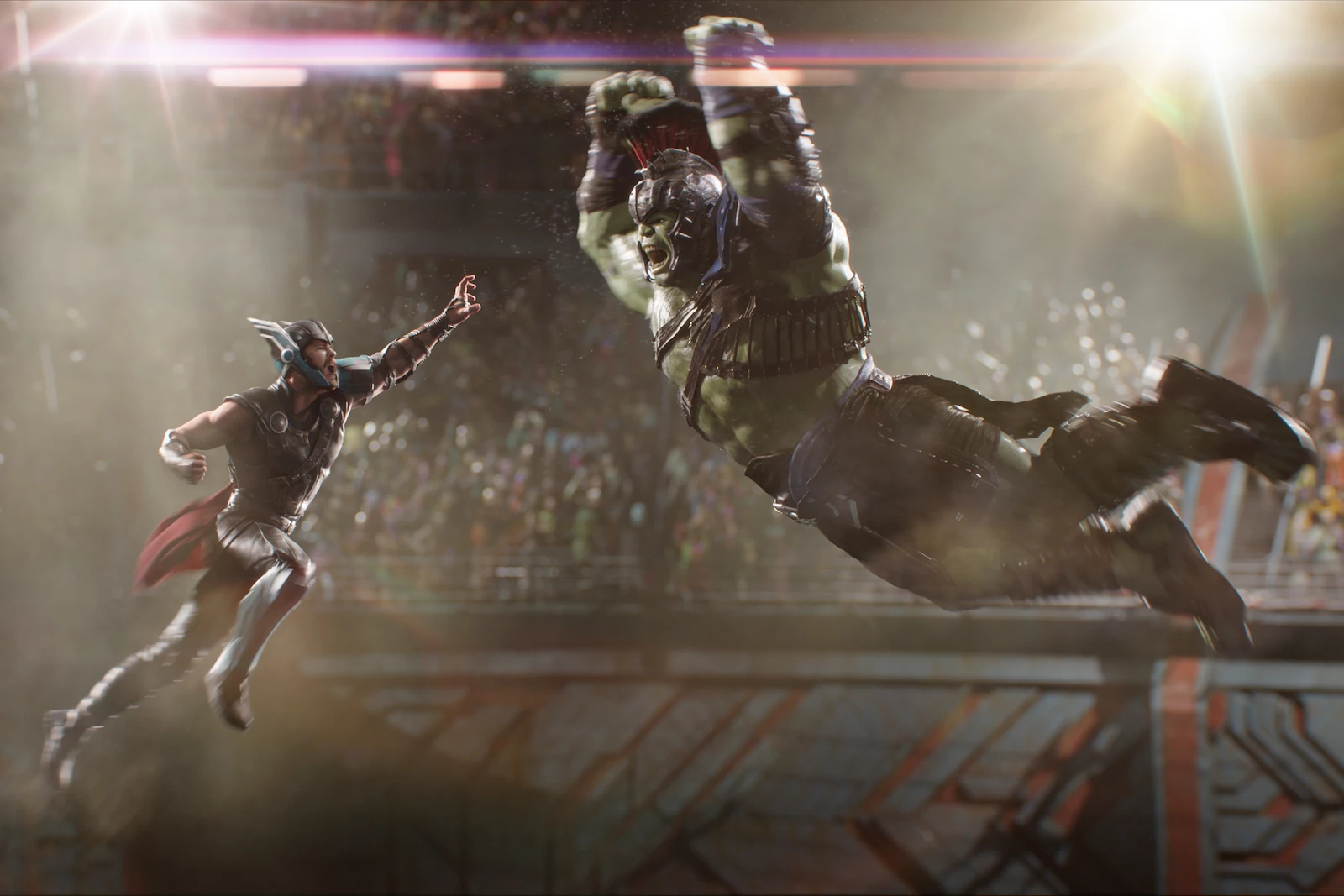 Thor: Ragnarok is still almost a full month away from opening. But Marvel clearly thinks they've got a hit on their hands, because they've already started showing the film, the third in the Thor franchise, to critics. The embargo on tweets lifted late last night, resulting in an onslaught of early reactions. And the first wave of comments were, on the whole, extremely positive. Critics loved director Taika Waititi's off-beat sense of humor and new cast additions Jeff Goldblum and Tessa Thompson. They consistently called the film the best Thor yet.
When they had complaints, critics mostly focused on the film's uneven first act, and the fact that as a light and pleasurable trifle, Thor: Ragnarok is just a very entertaining piece of escapism and not much else. Of course, there are worse things in the world than being a very fun movie. Here's a selection of the tweets, roughly from most to least positive:
Thor: Ragnarok is just plain fun. It's hilarious from start to finish with quirky performances & exciting action. Tessa Thompson is the MVP. pic.twitter.com/7GyYG4IZZ5

— Germain Lussier (@GermainLussier) October 9, 2017
#ThorRagnarok is SO much fun I almost can't take it. The best: Thor movie, Cate Blanchett scene stealing, Jeff Goldblum Goldblum-ing.

— Kara Warner (@karawarner) October 9, 2017
THOR RAGNAROK is hilarious & weird & offbeat & retro & sublime. Love how Marvel let Taika Waititi make a movie that's Waititi-ish as hell.

— Kevin Polowy (@djkevlar) October 9, 2017
Thor Ragnarok is one of the funniest Marvel Studio movies thus far, definitely the best Thor film. Loved Mark Mothersbaugh's score.

— Peter Sciretta (@slashfilm) October 9, 2017
#ThorRagnarok is a ton of fun! Self-contained MCU plot, but character work is awesome, and the adventure a thrill. Best of the Thor movies! pic.twitter.com/tQ8DuCcwxM

— Evil Eric Eisenberg (@eeisenberg) October 9, 2017
#ThorRagnarok was an absolute BLAST! Hysterical and seriously kick ass! Also @taikawaititi is a riot!

— Jenna Busch (@JennaBusch) October 9, 2017
Loved 'Thor: Ragnarok'. @TaikaWaititi did an awesome job. Movie is loaded with his trademark humor. Laughed beginning to end. pic.twitter.com/kfROuqSyVe

— Steven Weintraub (@colliderfrosty) October 9, 2017
#ThorRagnarok is laugh out loud funny from start to finish. Stumbles a bit in the first act, but it triumphs when it gets weird with it.

— Haleigh Foutch (@HaleighFoutch) October 9, 2017
#ThorRagnarok ⚡️ABSOLUTELY ROCKS! I was totally blown away by the story, action, effects, performances, & one of Marvel's best soundtracks! pic.twitter.com/I6ZA9l6pEc

— Umberto Gonzalez (@elmayimbe) October 9, 2017
Btw, #ThorRagnarok is solid MCU fun. Great music, Blanchett is awesome, looks/feels like an 80's video game. Slight, but wholly entertaining

— Scott Mendelson (@ScottMendelson) October 9, 2017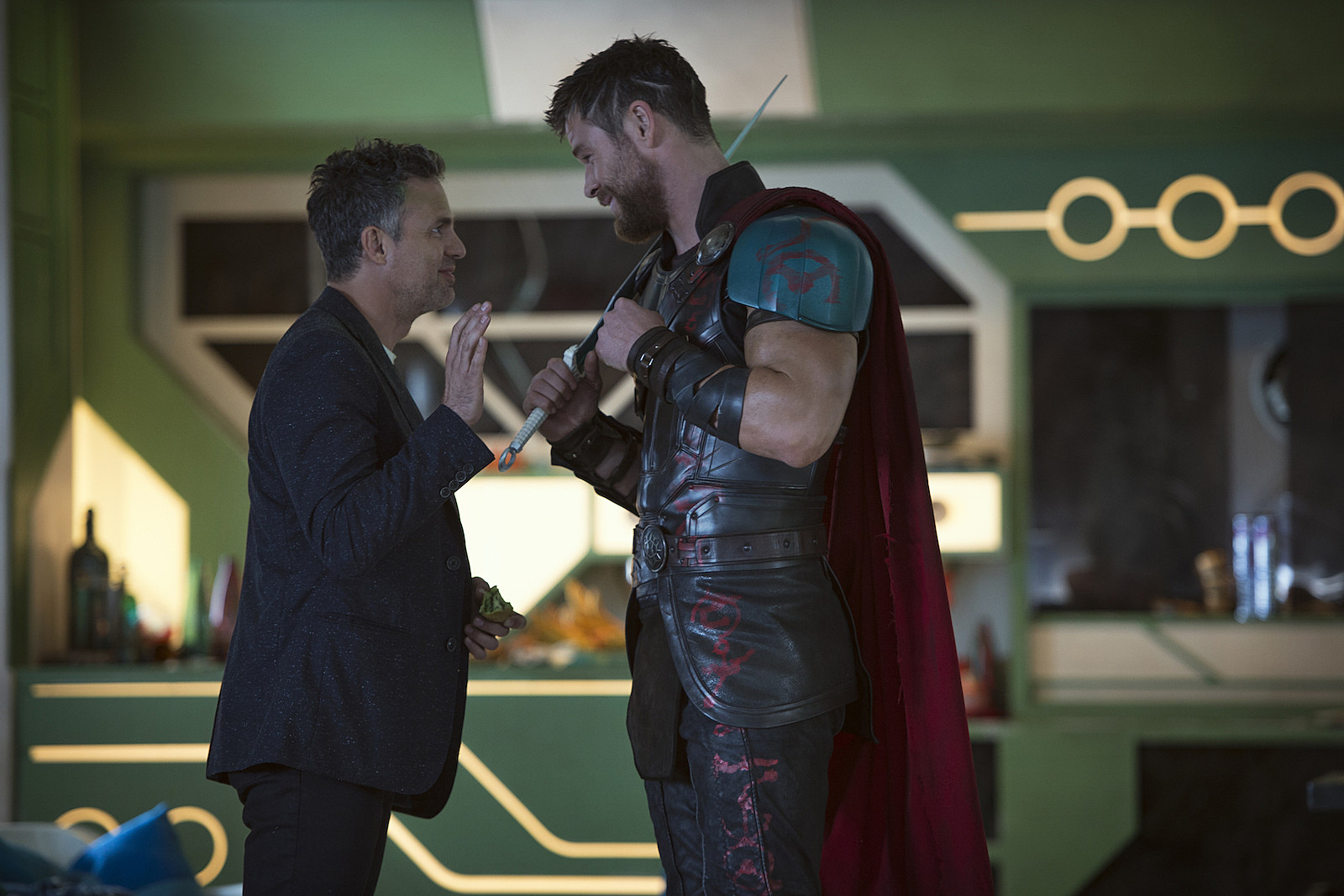 #ThorRagnarok is magnificent. They added so much humor that goes perfect w the action. @TessaThompson_x is Badass @MarkRuffalo is incredible

— Xilla Valentine (@BlogXilla) October 9, 2017
#ThorRagnarok is the best Thor movie BUT still think it's really good not awesome. Hemsworth, Hulk & Tessa all great, though. And Goldblum! pic.twitter.com/rY6ItFzdjN

— Jim Voodooda (@JimVejvoda) October 9, 2017
No. 1 @TessaThompson_x is hands down the best part of #ThorRagnarok. She rocks. Hope she's New Avenger someday. Also Cate Blanchett has fun

— Gregory Ellwood (@TheGregoryE) October 9, 2017
Overall, not the most positive reviews (no one is calling it one of the best Marvel movies, just the best Thor, which is a very different thing), but still mostly positive. Fun times with Thor and Hulk and Jeff Goldblum? We'll take it. Thor: Ragnarok opens in theaters on November 3.
50 Amazing Marvel Movie Easter Eggs:

Source:
'Thor: Ragnarok' First Reviews Praise the Best Thor Yet