Katy Perry Stuns for Confessional W Magazine Cover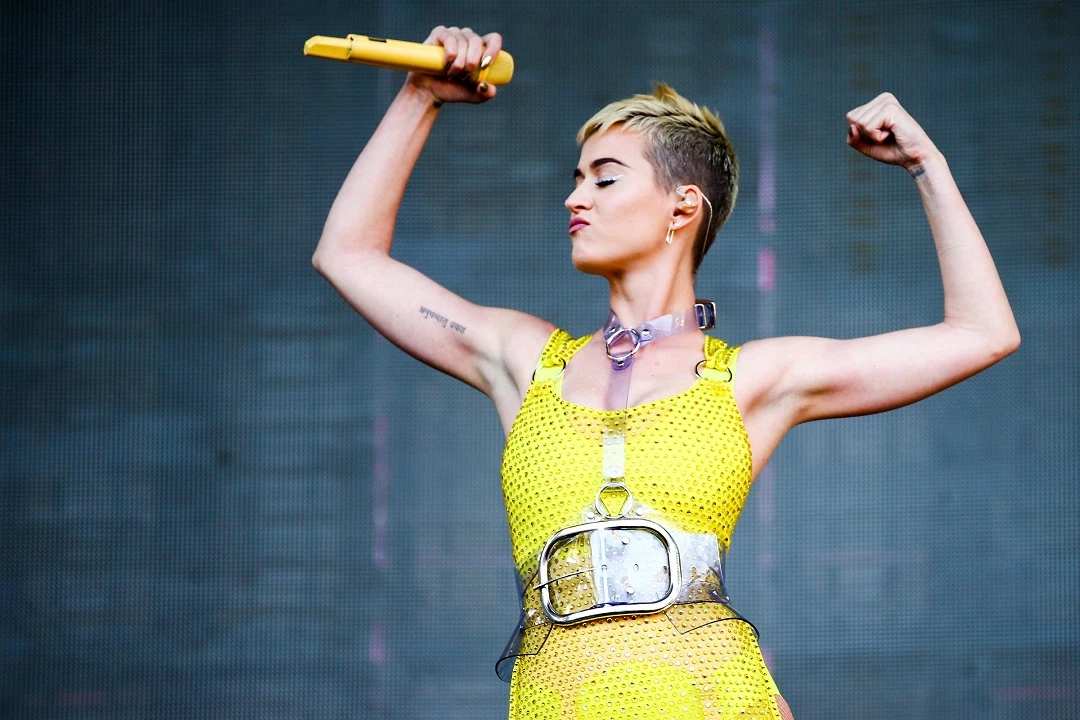 Katy Perry has spent a lot of time surrounding her latest album Witness focusing on opening herself up and reevaluating the woman she feels she's transformed into. Before the album drop, she led a livestream of herself that lasted 96 hours featuring meditation and chats with RuPaul and other celebrity guests. She gave interviews on her "wokeness" and even attempted to usher in an era of "purposeful pop."
We gonna call this era Purposeful Pop. https://t.co/fCllqtlRTm

— KATY PERRY (@katyperry) February 10, 2017
Now, Katy will grace the September cover of the illustrious W Magazine, and the photoshoot that goes along with it is both technicolor and technological. One imagines it's bringing her into the future as she does her best to leave her past behind (nice try, and good luck!).
Step into the future with W's September Issue, starring a defiant @KatyPerry: https://t.co/j82dTBsVyG pic.twitter.com/SfUIvFDkIG

— W magazine (@wmag) August 10, 2017
The accompanying interview focuses on Perry's "personal revelation and authenticity," moving on to live in the present. She tells W that "I must have loosened up some new chakras." She speaks candidly, saying she feels very "free" and calling her new spot as a judge on American Idol "feminist." Plus, in reference to her practically-ancient age of 30, she remains optimistic — a true icon.
Subscribe to Mix 97.9 FM on
Better Than Revenge: 10 Artists With Clap Back Songs About Celebrities

Source:
Katy Perry Stuns for Confessional W Magazine Cover