Julia Roberts, Blake Lively Condemn Harvey Weinstein: 'This Cannot Happen'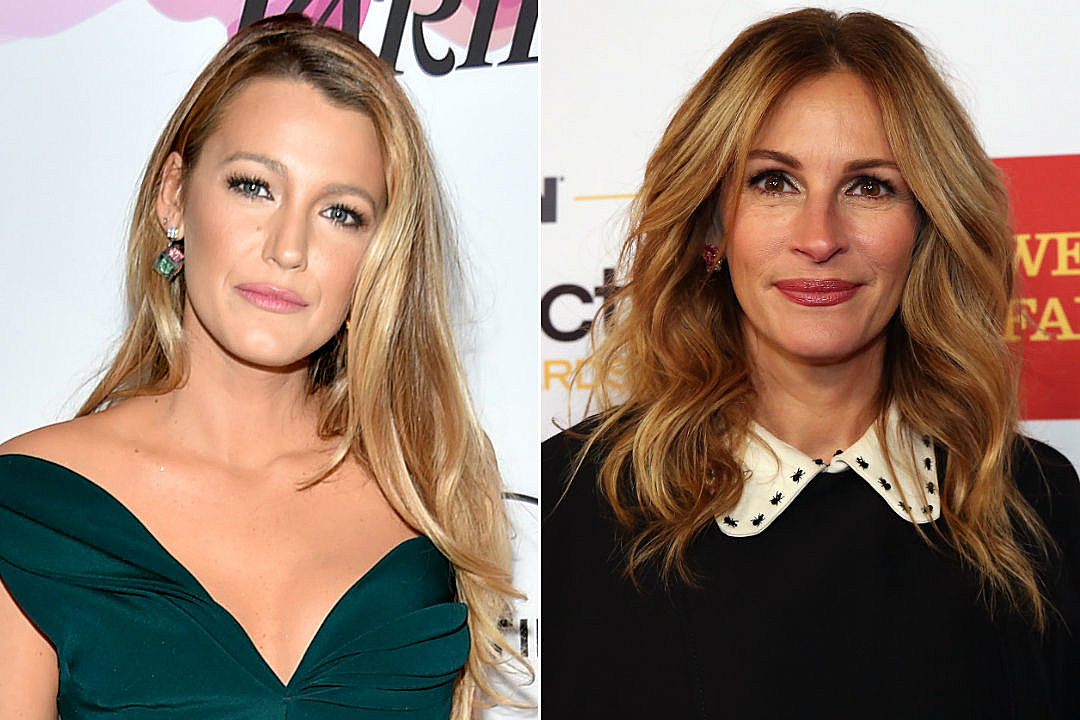 Blake Lively and Julia Roberts are joining celebrities like Jennifer Lawrence, Meryl Streep, Kate Winslet and Glenn Close in loudly condemning disgraced film magnate Harvey Weinstein, who's accused of sexually assaulting at least 32 women in Hollywood over the course of a number of decades.
In a statement provided to Us Weekly, Roberts said Weinstein's alleged actions don't exist in a vacuum, and are representative of a much more pervasive problem that transcends most work environments.
"A corrupt, powerful man wields his influence to abuse and manipulate woman. We've heard this infuriating, heartbreaking story countless times before. And now here we go again," she noted. "I stand firm in the hope that we will finally come together as a society against this kind of predatory behavior, to help victims find their voices and their healing, and to stop it once and for all."
Lively, who's worked with Weinstein, told The Hollywood Reporter she's devastated by reports, and urged the public to take women more seriously when they come forward to reveal stories of assault.
"As important as it is to remain furious about this, it's important to also say that this exists everywhere so remember to look everywhere. This isn't a single incident. This cannot happen, this should not happen, and it happens in ever single industry," she said. "It happens to women all over the place, all the time, to the point where women don't even think that this is a real assault. I've had plenty of things happen to me whether it be trying on a dress for prom at some clothing store, to a director being inappropriate, to a guy walking down the street where you don't think, 'Oh well, that wasn't actually sexual assault — this just just, like, grabbed my butt.'"
The Harshest Celeb-on-Celeb Disses:

Source:
Julia Roberts, Blake Lively Condemn Harvey Weinstein: 'This Cannot Happen'