Amazon Studios Boss Suspended After 'High Castle' Sexual Harassment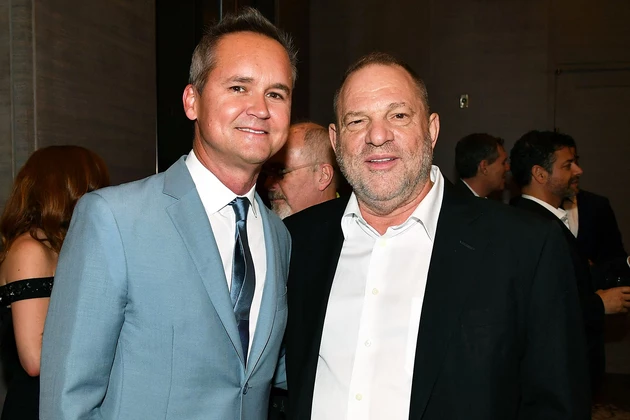 As the Harvey Weinstein scandal continues to reverberate through the entertainment industry, another incident of Hollywood sexual abuse has come to light, as Amazon Studios head Roy Price will now take a leave of absence. The studio boss reportedly harassed Man in the High Castle executive producer Isa Dick Hackett during Comic-Con 2015, and ignored Rose McGowan's reports of Weinstein's assault.
The Hollywood Reporter published details of the incident with Hackett (daughter of sci-fi icon Philip K. Dick), describing Price making lewd advances and remarks between events promoting The Man in the High Castle in July 2015. The matter was apparently dealt with through an outside investigator at the time, details of which were never revealed to Hackett. Price apparently stayed away from subsequent events.
As Deadline confirms, Price has been placed on a leave of absence, with Chief Operations Officer Albert Cheng taking over in the meantime. The Price incident also connects directly back to Harvey Weinstein, as Rose McGowan stated over Twitter that she'd made rape complaints about Weinstein to Price, only to see her TV project later cancelled.
1) @jeffbezos I told the head of your studio that HW raped me. Over & over I said it. He said it hadn't been proven. I said I was the proof.

— rose mcgowan (@rosemcgowan) October 12, 2017
2) @jeffbezos I had already sold a script I wrote to your studio, it was in development. When I heard a Weinstein bailout was in the works

— rose mcgowan (@rosemcgowan) October 12, 2017
3) @Jeffbezos I forcefully begged studio head to do the right thing. I was ignored. Deal was done. Amazon won a dirty Oscar.

— rose mcgowan (@rosemcgowan) October 12, 2017
4) @jeffbezos I called my attorney & said I want to get my script back, but before I could, #2 @amazonstudios called to say my show was dead

— rose mcgowan (@rosemcgowan) October 12, 2017
Price himself was part of Amazon's recent push for more breakout TV series, leaving it unclear if the studio will make his absence permanent. In the meantime, more stories about Harvey Weinstein and sexual abuse in Hollywood continue to filter out.
Check Out 100 TV Facts You May Not Know!

Source:
Amazon Studios Boss Suspended After 'High Castle' Sexual Harassment